Spring in the Lake District is a wonder to behold
Think golden daffodils, trees in blossom, bluebell blankets, newborn lambs and a landscape coming alive as winter's icy fingers loosen their grip.
Burrow into the World of Beatrix Potter and meet Peter Rabbit and his friends. Hike on thawed fells, bike through forest trails, sail on serene lakes, and finish up at a country pub for a well-earned pint.
Enjoy the longer days and Easter egg hunts, visit a stately home, and take in an outdoor festival – spring in the Lake District is alive with adventures just waiting to be had so, let's get started!
Where can I see daffodils in the Lake District?
Who would have thought a flower could become a tourist attraction? Here's our selection of the best places to see hosts of golden daffodils in the Lakes.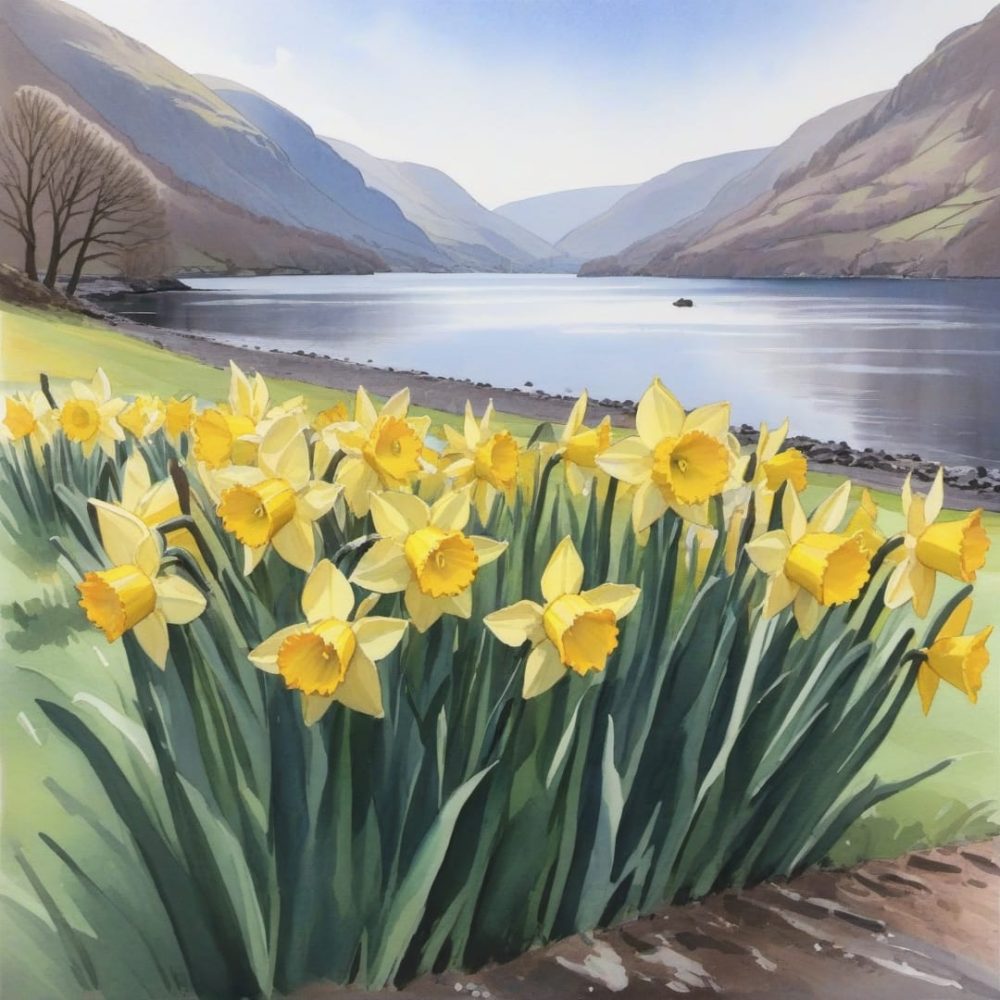 Glencoyne Bay, Ullswater
Thanks to William Wordsworth's poem, 'Daffodils', the daffodil has become synonymous with the Lake District. Wordsworth was inspired to write his famous lines after observing the daffodils growing along the shoreline of Ullswater while out on a stroll with his sister, Dorothy, back in 1802.
Since then, thousands of visitors have come every year to see the little yellow charmers lined up on the water's edge 'Fluttering and dancing in the breeze'.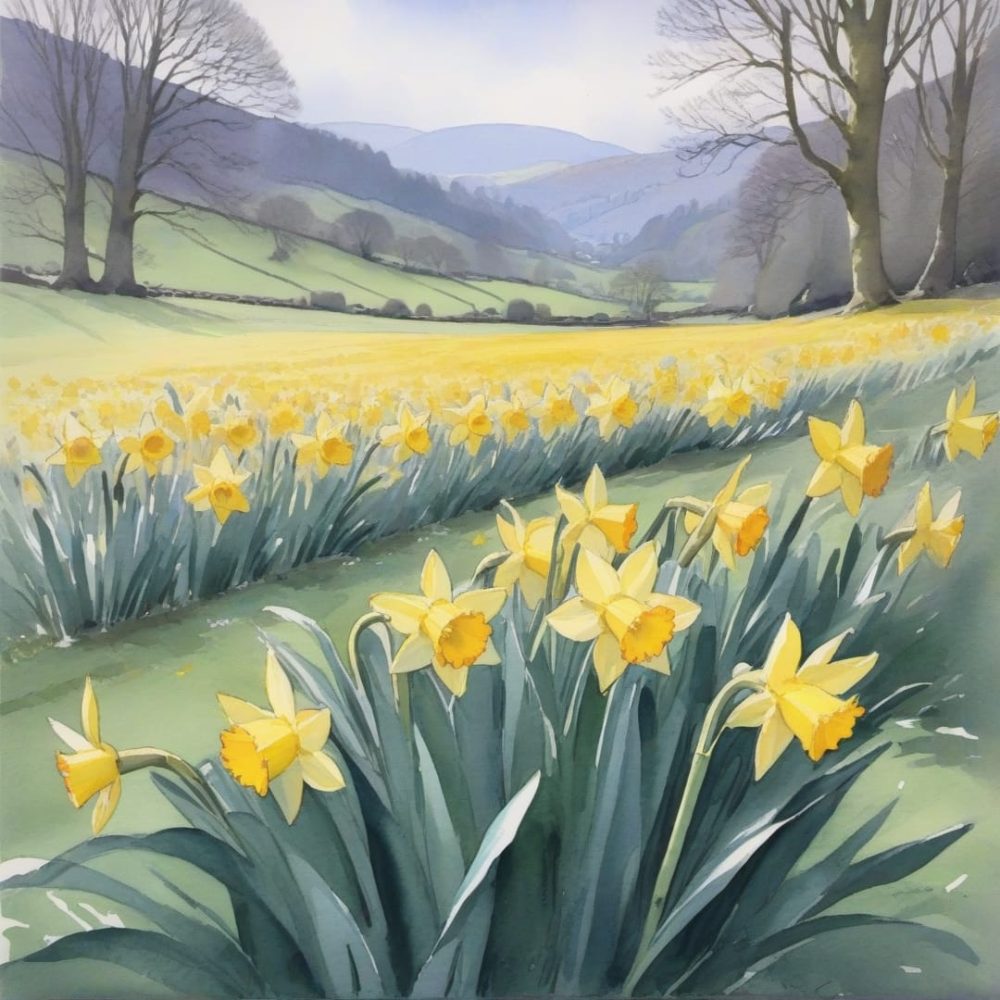 Dora's Field, Rydal
Planted with hundreds of daffodil bulbs by Wordsworth in memory of his daughter, Dora (who sadly died from tuberculosis aged 43 in 1847), the field which he owned next to St Mary's Church in Rydal is a glorious yellow vision in spring.
These days it's owned and managed by the National Trust, who ensure it is still covered in a blanket of blooms every year – and there are also benches dotted around where you can sit and enjoy the flowers.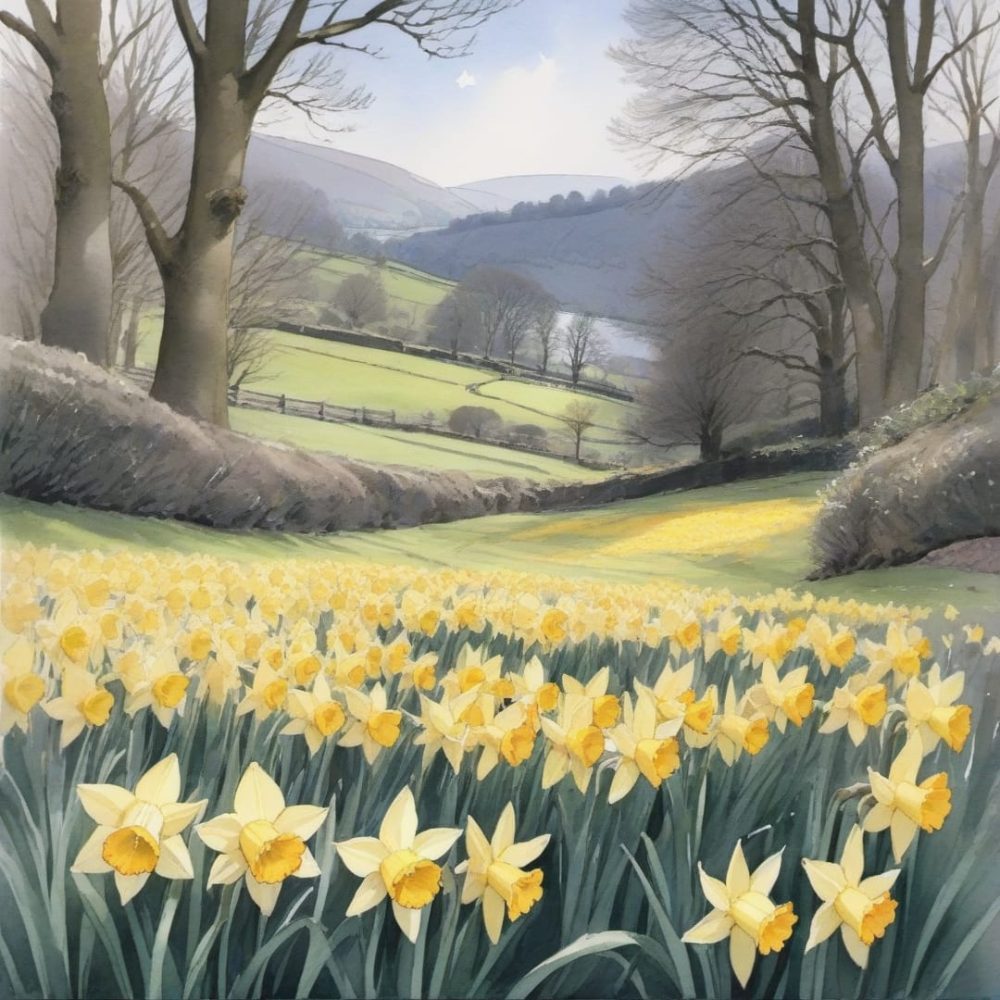 Wordsworth's Daffodil Garden, Grasmere
Handily situated next to the Grasmere Gingerbread Shop, the entrance to Wordsworth's Daffodil Garden in Grasmere can be found on Church Stile, between the River Rothay and St Oswald's churchyard.
Created by volunteers in 2003, it is a lovely spot to sit and enjoy the blooms in the wild daffodil garden while you munch your gingerbread.
Don't forget to visit Wordsworth's grave in the churchyard while you're there.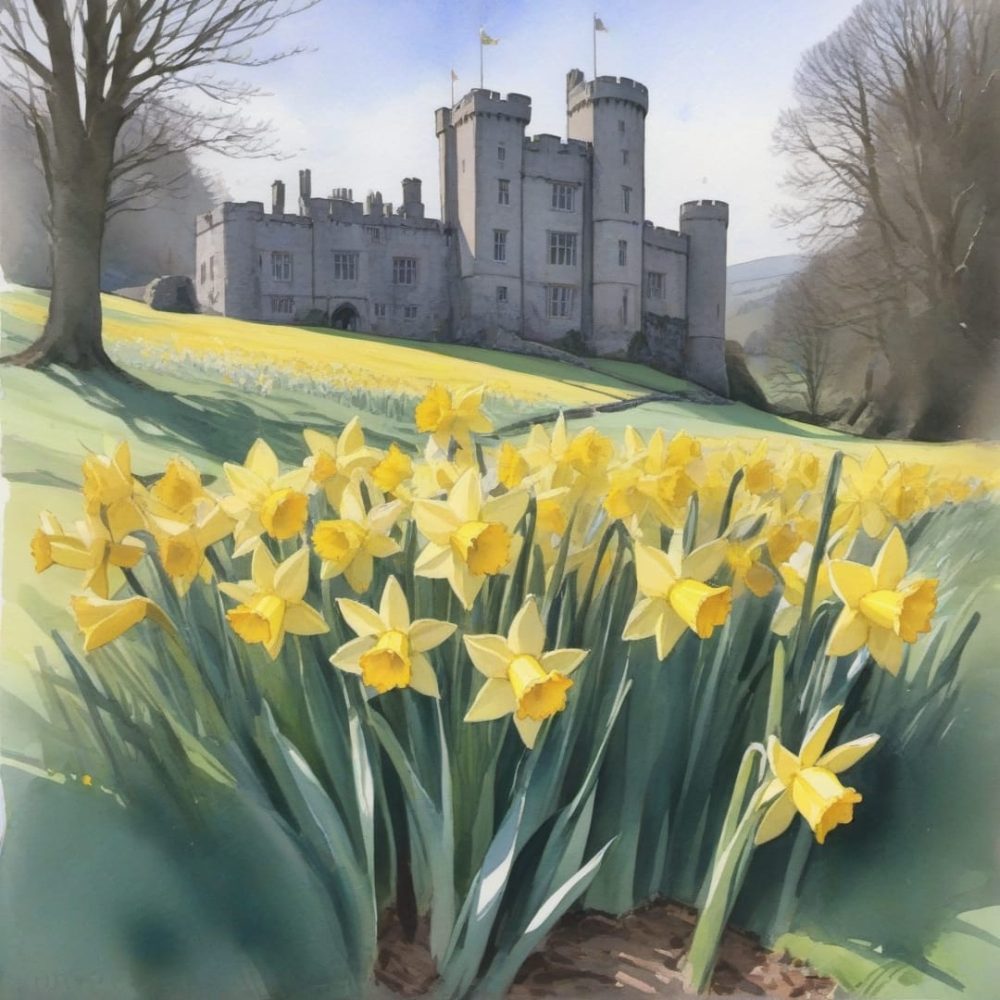 Sizergh Castle, Kendal
A circular spring wander through Brigsteer Woods, beginning at Sizergh Castle near Kendal (just on the edge of the Lake District), will reward your eyes with the sight of native wild daffodils (known as Lenten Lillies) blanketing the ground. Keep your nose peeled too, for the scent of wild garlic.
Visit the gardens at Sizergh Castle to see daffs carpeting the wildflower bank and dwarf blooms in the rock garden too.
We can also highly recommend a pint and something to eat at the Strickland Arms, which overlooks the entrance to Sizergh, when you're done daff spotting.
Where can I see bluebells in the Lake District?
If blue is more your colour than yellow, then check out our favourite locations to go bluebell spotting below.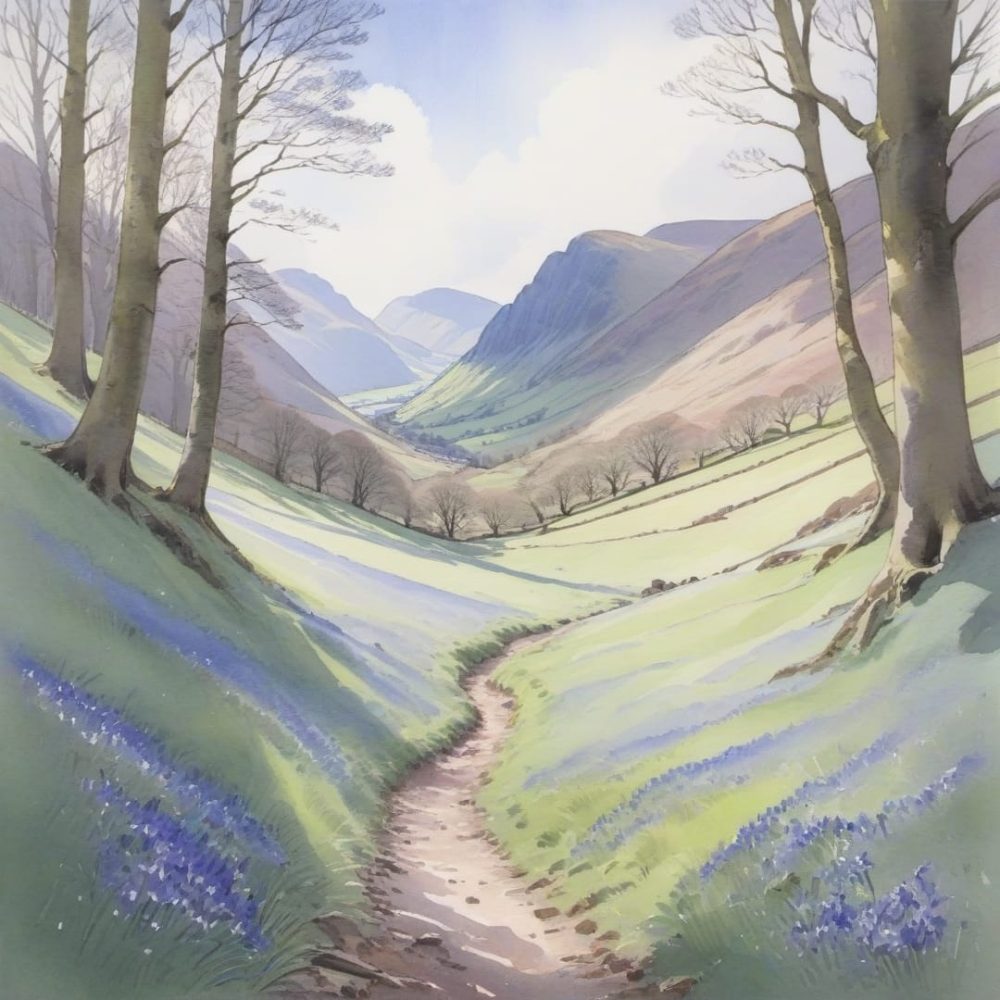 Rannerdale, Buttermere
When it comes to turning the ground blue, the magnificent bluebell display on the open fellside (bluebells are usually found in wooded areas) at Rannerdale, near Buttermere takes a bit of beating. So much so that visitors come from all over the world to see the 'Valley of Bluebells', with stunning views of Crummock Water as a backdrop to boot.
A sign put up by the National Trust warns visitors not to pick or trample on the historic and delicate blooms (local legend has it that bluebells have flourished here since the 12th century), so stay on the marked paths to avoid damaging them.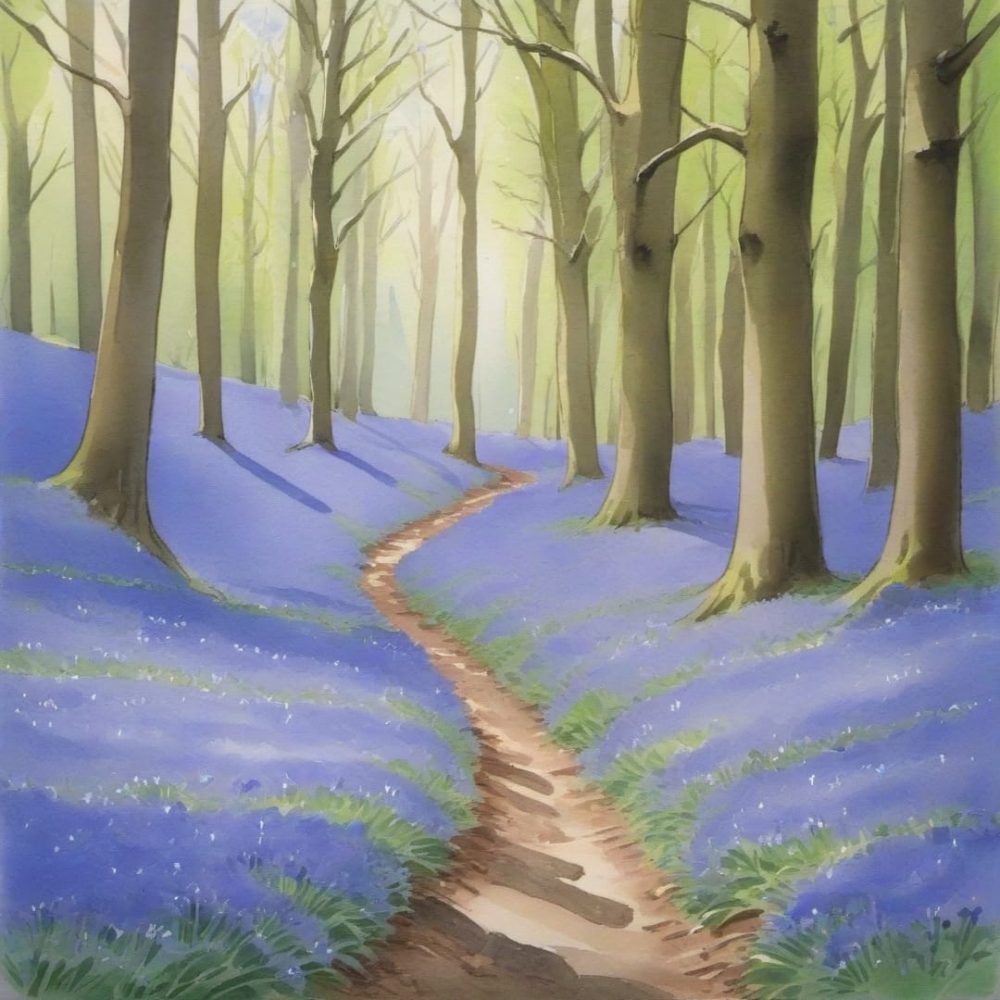 Skelghyll Wood, Ambleside
This ancient woodland is not only home to Britain's tallest Grand Fir and Cumbria's tallest Douglas Fir, it's also one of the best places to see carpets of bluebells in spring.
Only a short, easy walk from Ambleside town centre, when you get there, follow the bluebell-flanked path to the viewpoint above Jenkins Crag, which offers stunning full-length views over the lake at Windermere.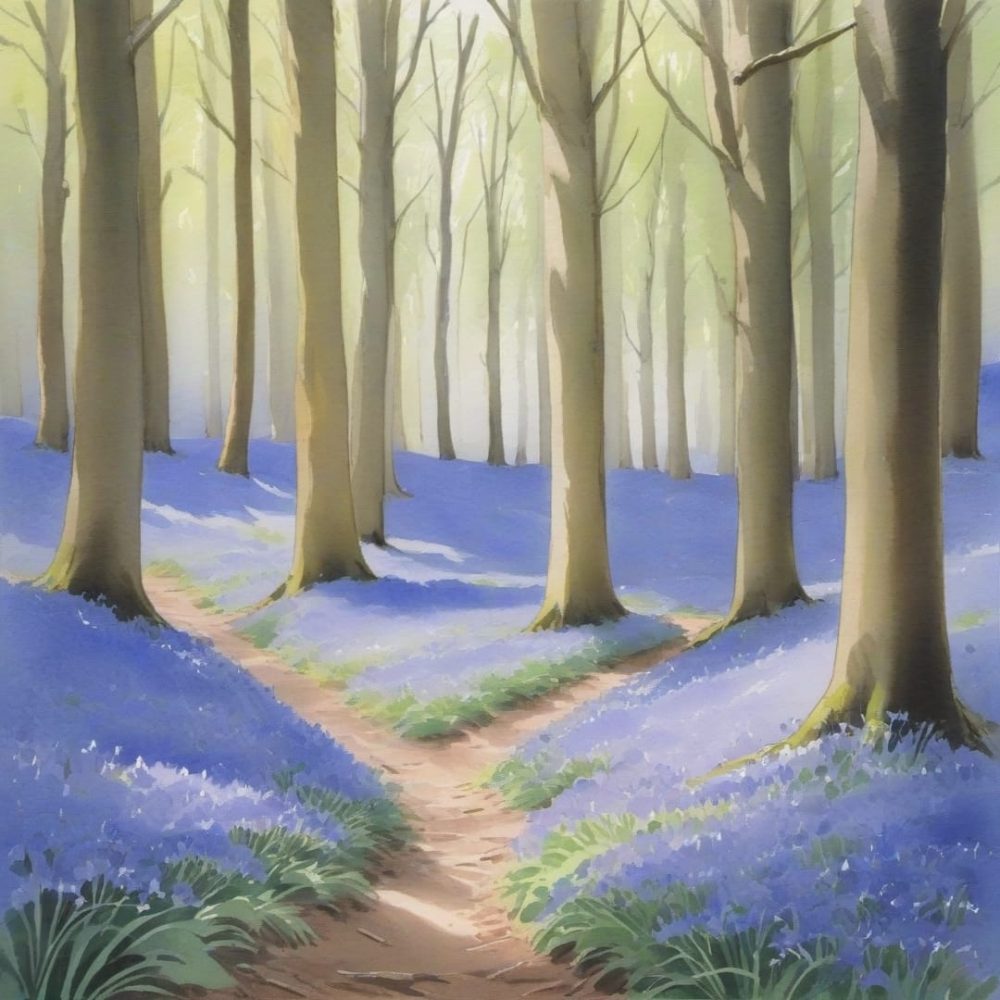 Brandelhow Woods, Derwentwater
If you're staying in Keswick, you can catch the steamer across Derwentwater to Brandelhow. Hop off and either take a stroll along the shoreline or head directly into the woods, where you'll be greeted by thousands of bluebells flanking the mostly flat path in springtime.
The Brandelhow estate was the National Trust's first-ever purchase in the Lake District back in 1902, and on the lakeshore near the jetty, you can see a lovely 2002 wooden sculpture of cupped hands celebrating their first 100 years of stewardship.
What else is happening in spring in the Lake District?
There's always something going on in spring to keep you entertained. Everything from Easter fun at Brockhole to sporting events for the more energetic. A film festival for culture vultures, and not forgetting National Marmalade Week.
Where Can I Stay when Visiting the Lake District in Spring?
Whether you're coming for a weekend or a week (or longer), as a couple or bringing the whole family (including the pooches), for adventure or relaxation, we've got the perfect retreat waiting for you this spring.
And if we can help you with anything at all, just drop us a line and we'll be more than happy to help.