Dog-Friendly Cottages in The Lake District
As dog owners ourselves, we understand that your four-legged friend is very much part of the family. This is why we have a selection of dog-friendly retreats offered to you at no extra charge.
Please use the filters below to help narrow your search, or read our visitor info for help planning your trip.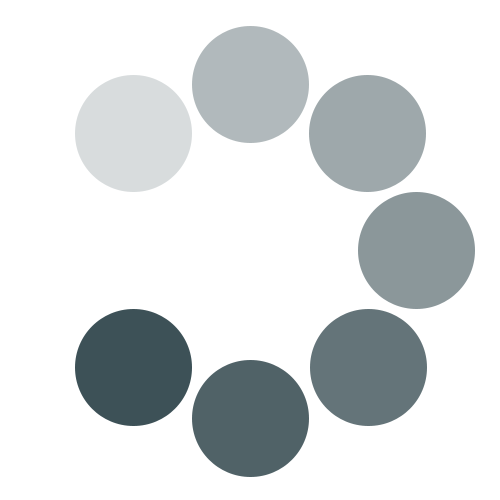 Dog-Friendly Hidden Treasures in The Lake District
The Lake District is so dog friendly that it has been awarded 'Best Great Outdoors Destination' by the Kennel Club; a 'pawsome' achievement, I`m sure you`ll agree.
If you've ever wanted to travel with your dog, we've got some great options for you. Here are some dog-friendly hidden treasures in the Lake District that are perfect for you and your pup.
Be sure to check out our dog-friendly cottage listings on the site today, and contact us if you have any questions about where your furry friend will be staying! We hope this information has been useful. If there is anything else we can do for you, please let us know.
Self Catering in The Lake District
With its scintillating lakes, beautiful fells and wonderful villages, the Lake District is one of England's most popular tourist destinations. It's also home to some of the country's finest holiday cottages.
Self-catering involves renting out an entire home or cottage for a number of nights, rather than staying in just one hotel room.
This makes it possible to save money on accommodation without sacrificing comfort.
Families are especially well catered for in Lake District as many self-catering cottages can sleep up to 8 people.
This can significantly cut down on the cost of accommodation compared to a traditional hotel room, which usually only sleeps 4 people.
Are You Getting the Puppy Dog Eyes Because You're Low on Supplies?
We recommend the following pet-friendly shops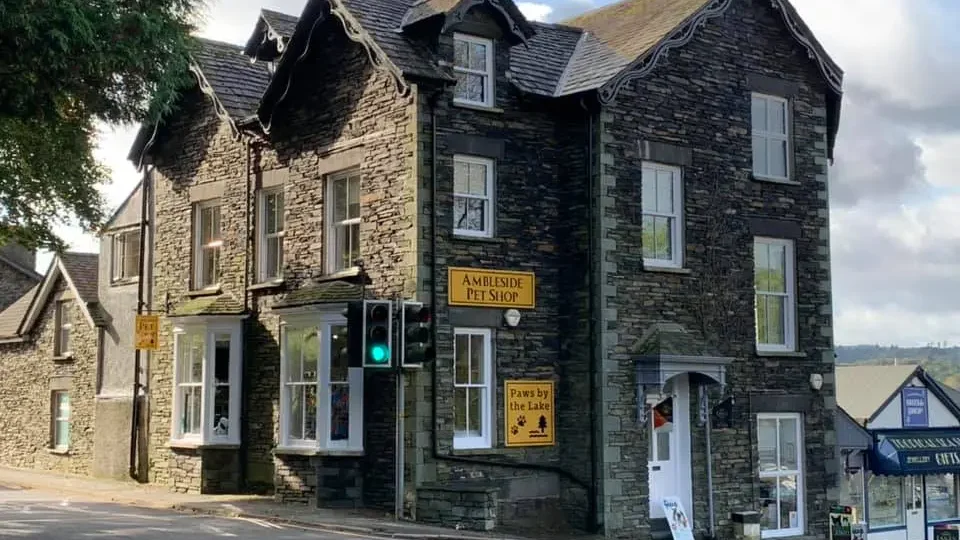 Paws by The Lake, Ambleside
Old Toll House, The, Lake Rd, Waterhead, Ambleside LA22 0EZ
01539 432 014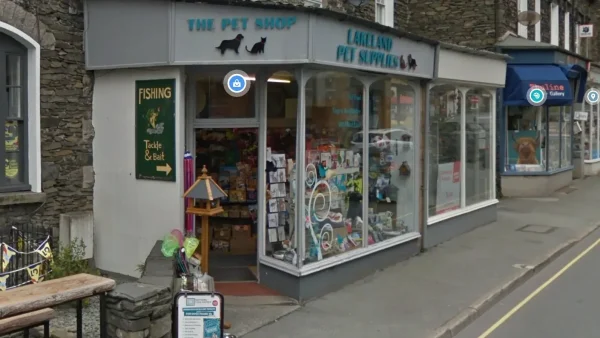 Lakeland Pet Supplies, Windermere
28 Main Rd, Windermere LA23 1DY
01539 444 458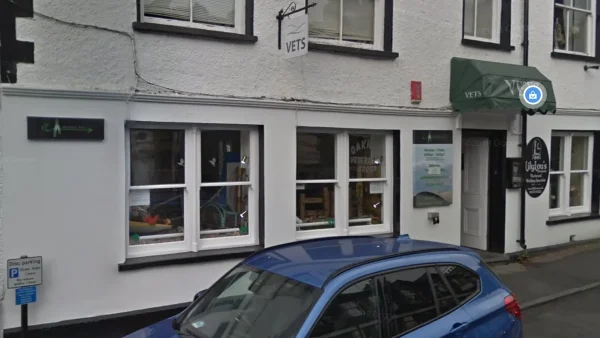 Oakhill Veterinary Group, Ambleside
1 Church Street, Ambleside LA22 0BU
01539 432 631
Millcroft Veterinary Group, Keswick
Southey Hill, Keswick CA12 5NR
01768 772 590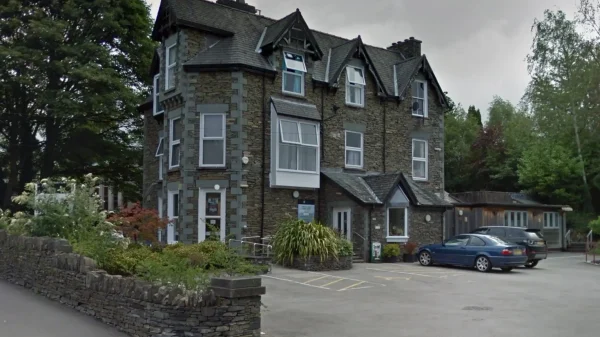 Oakhill Veterinary Group, Windermere
Lake Road, Windermere LA23 2EQ
01539 488 555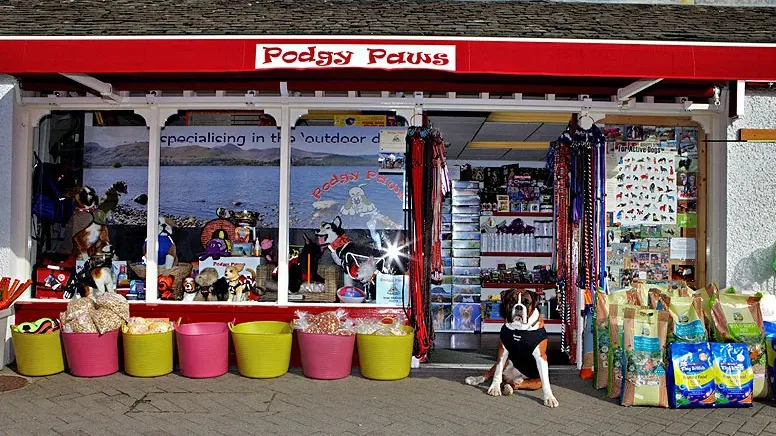 Podgy Paws, Keswick
4-6 Tithebarn Street, Keswick CA12 5ED
01768 773 737
Taking Your Dog Fell Walking
Fell walking is a great way to explore the spectacular scenery of the Lake District. Many fell walkers take their best friend with them on their excursions as dogs are welcome in most National Park areas. The majority of dogs are well-behaved, but there are certain rules that you should follow if you plan on taking your dog out on a fell walk.
The first thing you need to do is decide whether or not your dog should wear a collar when they're out on a walk with you.
Make sure that both you and your dog are well-prepared for the walk. Dress appropriately for the weather, wear good shoes, and bring water and food.
It may sound obvious but you really do need to ensure that your dog is fit and healthy before you take them out on a fell walk, especially in winter. The first thing to check is their paws. If they're cracked or sore then you will need to apply some paw cream or a protective covering such as plastic bags over the top of their paws.
On steeper ground, make sure you have the right kind of collar/harness in case they slip or need assistance over obstacles.
4 Top Tips from The National Trust for Visiting the Lake District with Your Dog
"Whether you love a long hike through the high fells, a gentle stroll along a lakeshore, or perhaps just a place to settle down and enjoy the view with a cuppa, the Lake District provides ample opportunity for you and your pooch. Its also home to around 3 million sheep and important wildlife."
1. TAKE THE LEAD
You can reduce the chance of your dog disturbing ground-nesting birds and farmer's livestock by keeping them on a short lead. Remember, if you're approached by cattle, the safest thing to do is let your dog go and call them back when safe to do so.
2. scoop that poop
Picking up your dog's litter keeps the area clean for everyone to enjoy. When you're done pop it in the bin, or, if there isn't one, take it home with you.
3. PAWS FOR THOUGHT
Are you in the right area? Sometimes we might ask you to walk somewhere else to help us protect you, the places we look after and the wildlife that lives there. Keep an eye out for signs and be extra careful on coastal and clifftop paths.
4. BE ON THE BALL
While lots of us love dogs, some of us don't. That's why it's important to make sure your four-legged friend doesn't run up to other people – especially children.