What to Pack for The Lake District
There's no such thing as bad weather, only the wrong clothes
If you're planning to visit the Lake District (you're going to love it), the weather can change in an instant, so it's best to come prepared for everything from bright sunshine (don't forget your suncream) to torrential rain (it is one of the wettest parts of the UK, after all).
If you're only going to be ambling around the towns and villages, you'll be able to make do with good shoes and a raincoat but, if you're heading up to bag some Wainwrights or exploring the more remote parts of Cumbria, you're going to need a few more essentials to make your days out safe and enjoyable.
If you ask us, there's nothing better than being all togged up and tackling a good hike before ducking into a cosy pub or cafe to warm up and celebrate your achievements.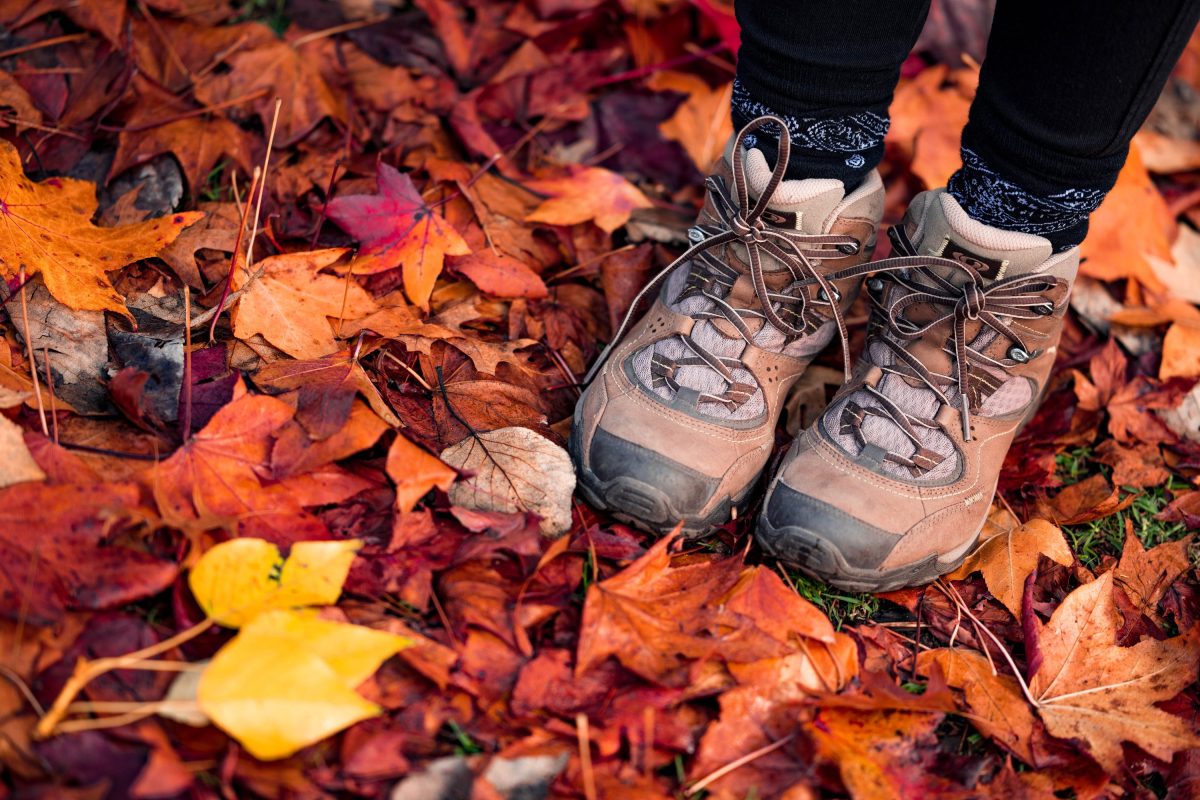 These boots were made for walking
Unless you're visiting the Lakes to go to one of our Michelin-starred restaurants, you can probably leave your Louboutins at home.
But, what you definitely will need is a pair of sturdy walking boots if you're planning to do anything more strenuous than gadding about in Grasmere to pick up some gingerbread – although we recommend you do that too.
Make sure you buy a pair that offers ankle protection and has decent tread to stop you slipping around when you're scrambling up rocks or if it's a bit wet underfoot. Ideally, they'll also be breathable and waterproof too. And break them in before you arrive. Blisters are never fun.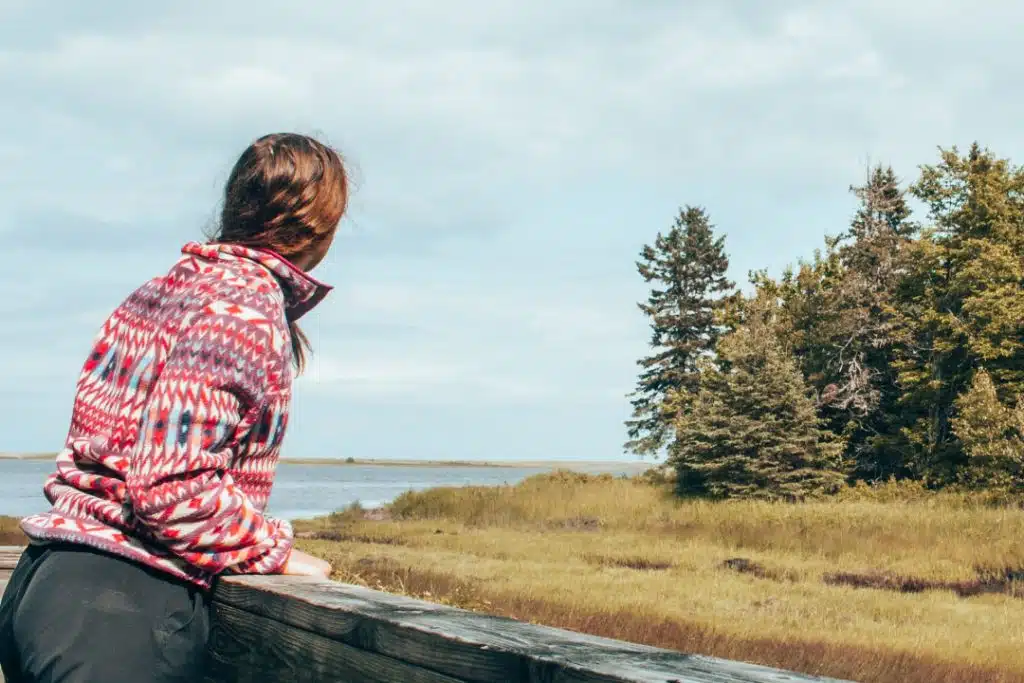 Lay down some layers
Remember, the higher up you go, the colder it gets – about a degree for every 100 metres you climb – even in summer – so it's important to control your body temperature by layering up.
It's better to wear several thin, lightweight, breathable layers, including a thermal base layer, rather than popping on a t-shirt and a thick jumper and thinking job done.
And, if there's room in your rucksack, pack an extra layer just in case. An extra pair of socks wouldn't go amiss either. Oh, and a hat – a cap with a brim will keep the sun out of your eyes, while a woolly hat will keep your head warm on colder days.
Stay dry – pack some waterproofs
You don't have to spend hundreds of pounds on the latest North Face, but, for most hikes and less challenging climbs, a lightweight waterproof and windproof jacket is essential.
If you get too warm, you can always tie it around your waist or roll it up and put it in your rucksack.
A pair of waterproof overtrousers will serve you well too if the weather turns nasty. They'll keep you dry if it rains and provide an extra warming layer if it gets a bit chilly.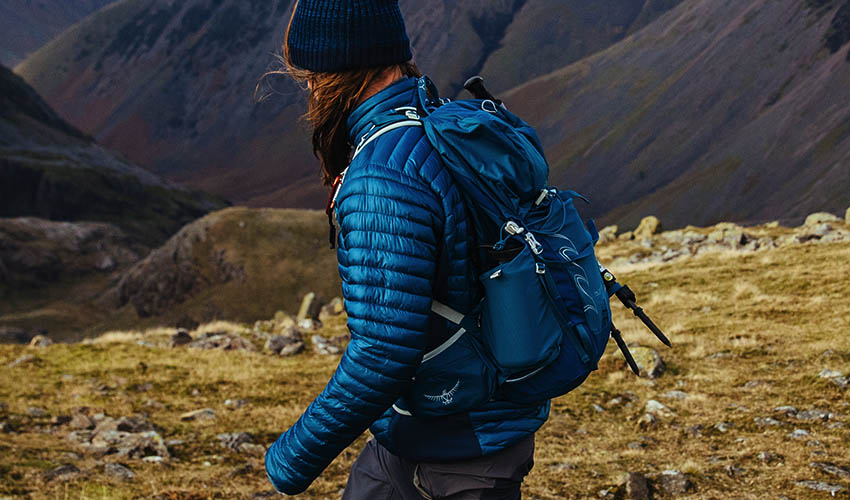 Backpack, rucksack, day bag… you get the picture
Extra layers, snacks, your phone, camera, a map, water bottle, first aid kit, hat, gloves, suncream, torch, whistle – it's all got to go somewhere. And that somewhere is your rucksack.
For full days out when it's colder, when you need more kit with you, get a sturdy one with hip straps (keeping the weight off your shoulders is key to staying comfy all day) and plenty of different pockets and compartments help with easy access to all your stuff.
Always walk around with it for a bit before you set off anywhere to check it's not too heavy and is set up so you're going to be comfortable carrying it around all day.
It's also worth getting a cover for your rucksack to keep it dry if the rain falls hard – which, as we've already said, it frequently does.
Let there be light
We don't advise scaling the fells in the dark, but if you're still out as darkness begins to fall (it's easy to get caught out in the winter months when it gets dark earlier), make sure you've got a reliable torch.
Don't just rely on the torch on your phone. It's not very effective and drains your battery quicker – you might need your phone for emergencies (and photo opportunities) so make sure it's fully charged before you set off.
It's a good idea to pack a portable power pack in your backpack if you have room.
A good LED head torch is what you need as it keeps your hands free and shines a powerful beam of light where you need it. Don't forget to pack some spare batteries in your backpack too.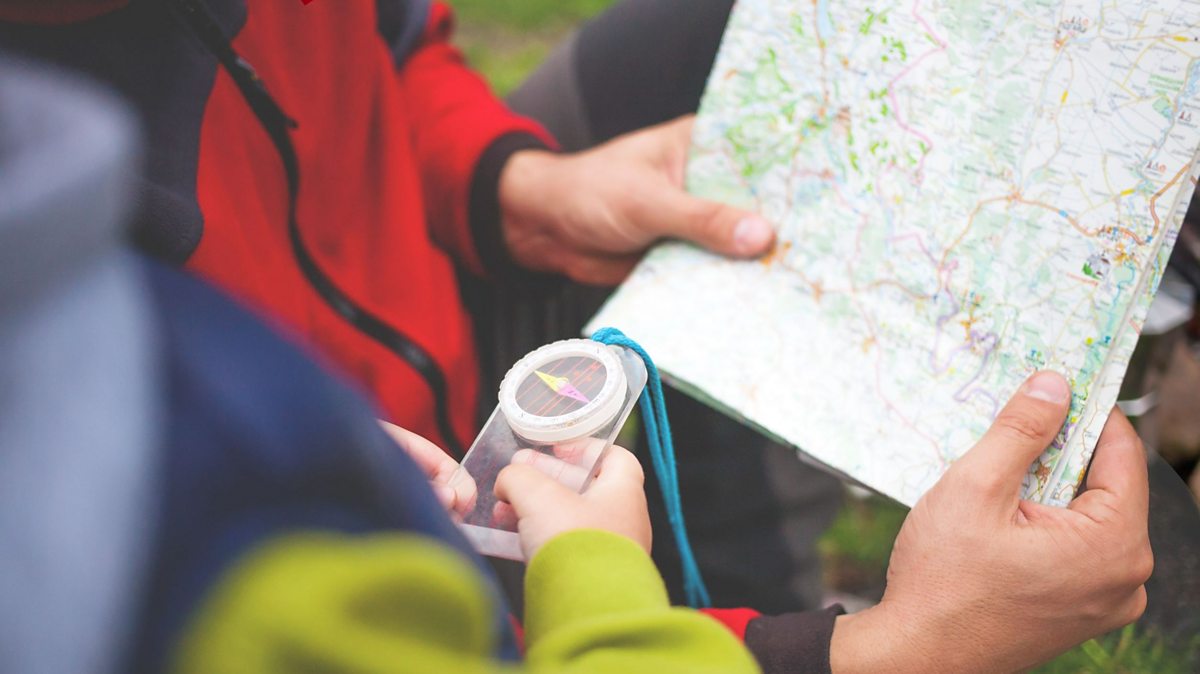 Learn to read… a map
Google Maps is very handy but it's not much help once you head off-road, or if your phone runs out of battery, or you can't get a signal (not an unusual occurrence in the Lake District).
Learning to read a map is not only a useful skill, but it may just get you out of trouble – there are four Ordnance Survey maps that cover the Lake District but, if you do want to rely on your phone, download the OS app or Outdoor Active to plan your routes.
It's also worth packing a compass to help you get your bearings if visibility's not brilliant.
Before you set off anywhere, always let someone know where you're heading and when you plan to be back and, check the weather forecast adjusting your plans accordingly.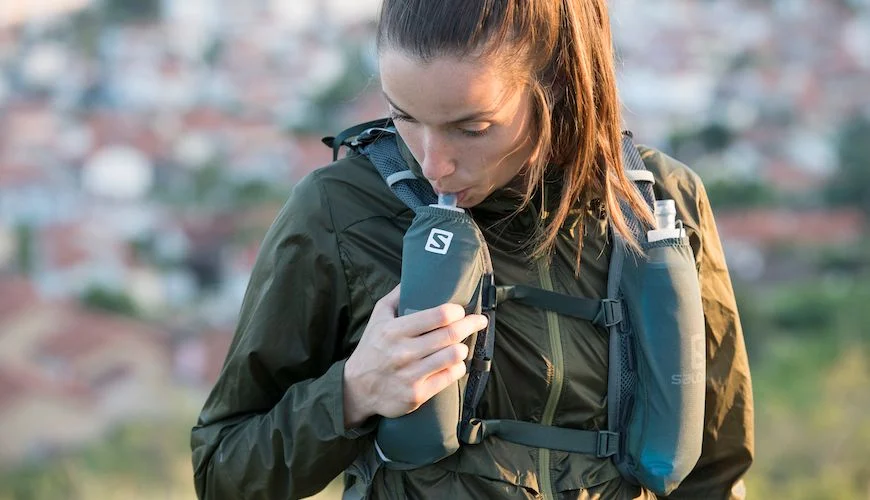 Stay hydrated
It's important to stay hydrated when you're out and about, so make sure you take plenty of water – at least a couple of litres per person if you're going to be out all day.
A water bladder that fits inside your rucksack will be less cumbersome and hold more than a bottle. They can be hard to keep clean though so, our tip is; to keep it in the freezer (empty) between uses.
A few snacks will keep you going too – nuts, energy bars, chocolate, and a couple of slabs of good-old Kendal Mint Cake.
First aid kit
Accidents can happen when you're out hiking or climbing. Hopefully nothing too serious, but cuts, scrapes, bruises, blisters and the like are not uncommon.
Carrying a basic first aid kit should suffice for most small problems. Pack some plasters, blister plasters, antiseptic wipes, painkillers and a small bandage.
They won't take up too much space and you'll be glad you have them if you do come a cropper.
When the day is done
After a day exploring the fells, you're going to need somewhere comfy and cosy to come back to and relax and share those precious memories you've made. That's where we come in.
However adventurous you're planning to be, we've got the perfect base for your stay.
Happy hiking!
Discover more of the Lake District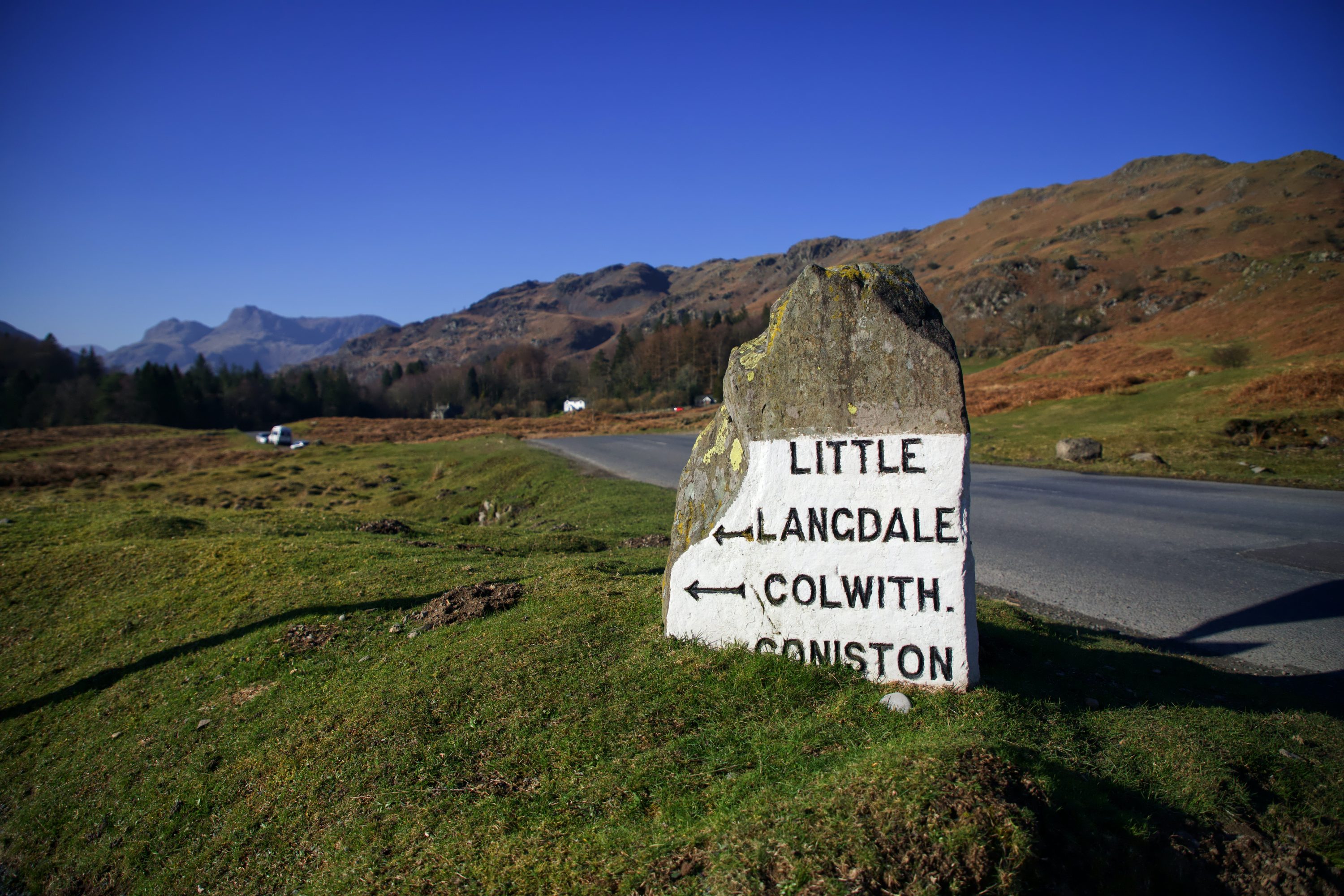 The Hidden treasures in and around Coniston and Langdale. Quieter Places to Visit Near Coniston & Langdale.