Things to Do In Keswick
For those who enjoy outdoor activities, there is no shortage of options in Keswick. And for those looking for a more relaxed experience, there are plenty of cafes and pubs to enjoy. Whatever your interests, there are plenty of ways to enjoy Keswick on a budget.
FREE THINGS TO DO IN KESWICK
There are plenty of things to do in Keswick without spending a lot of money. Take a walk around Derwentwater Lake, visit the Keswick Museum, or explore one of the many trails in the area.
KESWICK WALKS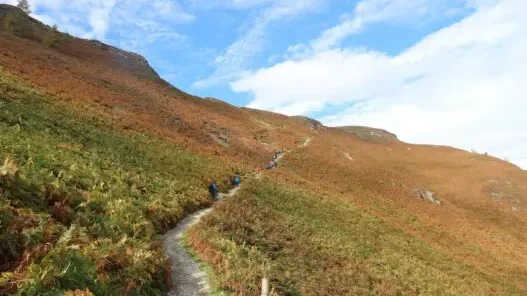 CATBELLS
From the moment you step on the fell you can start to enjoy sensational panoramic views over Keswick, Derwent Water and Borrowdale. Add to this to the West the views of Newlands Valley and the Western Fells making this walk unrivalled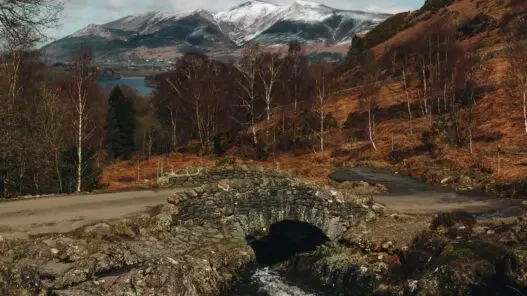 ASHNESS BRIDGE & SURPRISE VIEW
Ashness Bridge is perhaps the most photographed packhorse bridge in the Lake District due to its location and stunning views. This extremely popular viewpoint looks out over Derwent Water with spectacular views over Bassenthwaite Lake and the River Derwent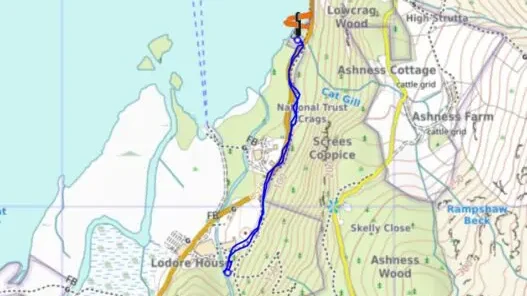 LODORE FALLS
A short walk through trees and moss-covered rocks to the thundering Lodore Falls in the beautiful Borrowdale valley near Grange. The 30m cascade is situated just behind the Lodore Falls Hotel buildings.
BRANDLEHOW PARK
Brandlehow is an easy, low-level walk, along the shores of Derwentwater in the Lake District. This mostly flat (but not pushchair-friendly) circular walk is about 2.3 miles and can be started at any point on the route.
FRIARS CRAG
This relatively level route takes you into some fabulous locations with stunning lake and mountain views. Follow the road from the theatre down to Derwentwater foreshore. The wooded islands and the Jaws of Borrowdale will soon come into view.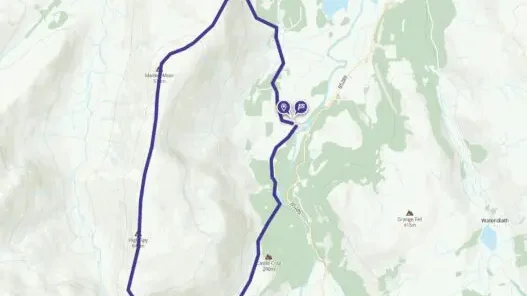 MAIDEN MOOR & HIGH SPY
Park outside the lovely village of Grange and walk up the quiet lane to Manesty. A good path runs up the fellside, with wonderful views over Derwent Water
WALLA CRAG AND BLEABERRY FELL
This walk starts at the National Trust Great Wood car park on the road to Borrowdale. If keen you could walk out from Keswick along the shore of Derwent Water to make it a longer day.
OUTDOOR AND ADVENTUROUS ACTIVITIES IN KESWICK
Visitors to Keswick can enjoy hiking, climbing, mountain biking, and more. There are also several lakes in Keswick, making it a great place for canoeing, kayaking, and other water sports.
Whether you're an experienced outdoorsman or just getting started, Keswick is a great place to enjoy the great outdoors. So pack your hiking boots and your sense of adventure, and head to Keswick for a truly memorable experience.
FITZ PARK BMX PUMP TRACK
The playground and green space at Fitz Park in Keswick now also features a full-size well equipped BMX track thanks to tireless local campaigning: well-done folks! Numerous features like rollers, step-ups, berm corners, doubles, triples and more challenging jumps.
KESWICK BOAT HIRE
Hire a rowing boat or self-drive cabin cruiser motor boat and sail around the islands and discover little inlets and beaches as you explore Derwentwater under your own steam.
KESWICK ESCAPE ROOM
The Mission… You are staying in a mountain hut. You receive a message from the local mountain rescue team saying that they require your assistance in locating a fallen climber. There are some clues to their whereabouts but everything is vague and extremely puzzling.
KESWICK CLIMBING WALL
Just a 5-minute drive from the centre of Keswick on Derwentwater in the heart of the Lake District National Park, Keswick Climbing Wall and Outdoor Activity Centre is situated next to the historic Castlerigg Stone Circle and offers magnificent views over to the Helvellyn Range.
KONG ADVENTURE
Find a wide range of activities for all ages based in Keswick. Our friendly and experienced staff will be able to help find the right activity for you. There's a wide range of activities that we're able to offer to keep even the most frequent user happy all year round!
KESWICK PARKRUN
A free, fun, and friendly weekly 5k community event is held every Saturday at 9:00 am. Walk, jog, run, volunteer or spectate – it's up to you! The event takes place at Keswick Railway Path, Station Road, Keswick.
KESWICK JUNIOR PARKRUN
A free, fun, and friendly weekly 2k event for juniors (4 to 14-year-olds).​ When is it? It is held every Sunday at 9:00 am. The event takes place at Lower Fitz Park, Station Road, Keswick.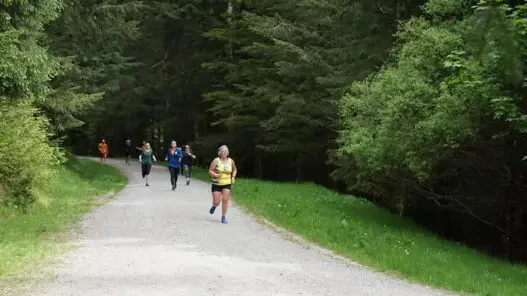 WINLATTER PARKRUN
A free, fun, and friendly weekly 5k community event is held every Saturday at 9:00 am. Where is it? The event takes place at Whinlatter Forest Park, Braithwaite, Keswick.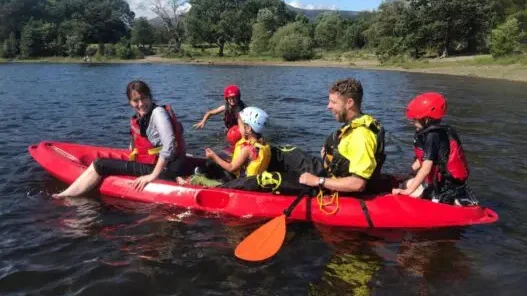 KESWICK KAYAKING
Friendly and experienced instructors will teach you basic water safety and kayaking techniques for our sit-on kayaks before you set sail either onto Derwentwater or one of the rivers surrounding Keswick.
KESWICK PADDLEBOARD AND CANOE HIRE
Hiring a boat is the perfect way to get out & explore Derwent Water. Choose from our huge selection of crafts from Paddle Boarding, Kayaking, Canoeing, Rowing or Pedalos.
KESWICK LEISURE POOL
Located in the market town of Keswick. Parking is available and a pass can be collected from reception to display in your car whilst using the centre.
KESWICK YOGA
Tray Hughes: Yoga Teacher & Therapist – Based in the beautiful Lake District. With weekly classes in and around Keswick, Cumbria as well as Workshops & Retreats at home.
Keswick Cottages
Keswick is a small town in England that is known for its picturesque scenery and its many outdoor activities. The town is situated in the Lake District, which is a popular destination for hiking, climbing, and other outdoor pursuits.
Visitor Info | Keswick Cottages | Dog-Friendly Keswick Cottages