A Dozen…
Dog-friendly Pubs In The Lake District
Dog-friendly Pubs In The Lake District
It's not just two-legged hikers that need refreshment after a day tramping the fells – parched pooches deserve a pick-me-up and a treat or two as well.
With that in mind, we've put together a list of our favourite dog-friendly pubs in the Lake District – all of which will provide a woof-worthy welcome to your four-legged friends.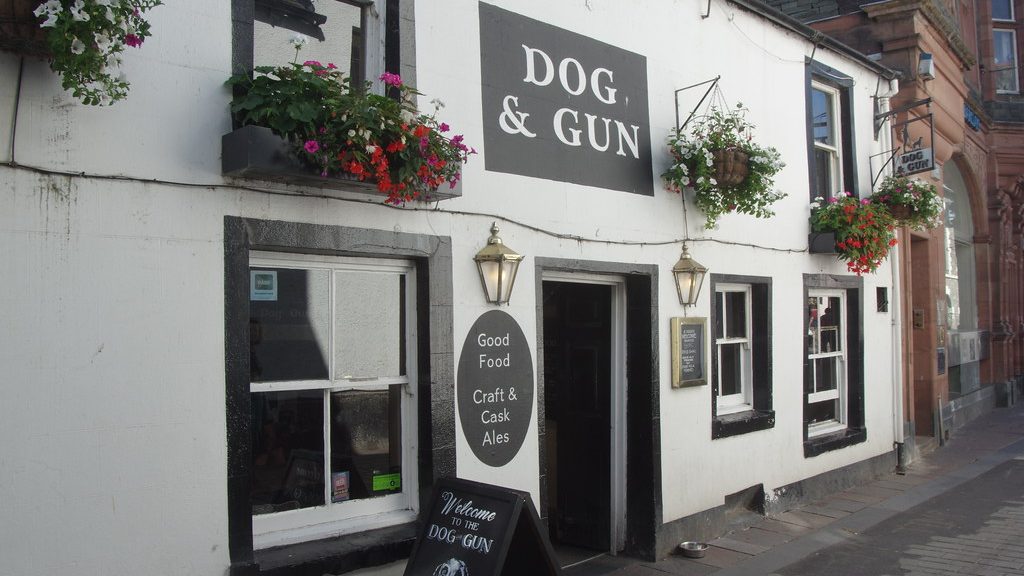 1. The Dog and Gun, Keswick
It would be a rum do if a pub called the Dog and Gun didn't welcome dogs, but happily, it does.
Your furry friend is welcome in all areas and doggy treats are available to buy at the bar.
Humans are advised to tuck into the goulash – a special this traditional pub has been serving for over 60 years.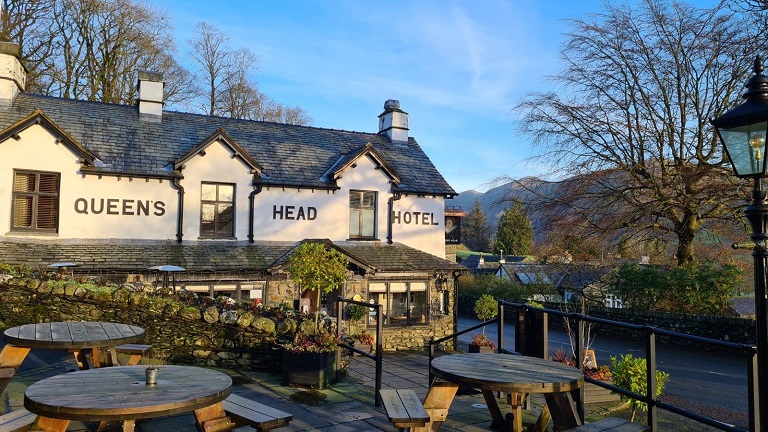 2. The Queens Head, Troutbeck
Pubs don't come much more dog-friendly than the Queens Head – it even has its own special doggy menu, and makes a pooch-perfect pit-stop after splendid day out and about.
Raise a paw if you fancy trying the Bark Bangers or Wham Bam Lamb – washed down with a Paw Star Dog 'Martini'. Woof!
3. The Sun Inn, Kirkby Lonsdale
Head pooch, Charlie the Labrador will be on-paw to welcome everyone to the 17th-century Sun Inn.
With a cosy bar and dog-friendly dining room, there's even a dog shower outside if your pet's got a bit mucky.
And, they even make their own bone or Labrador-shaped dog treats too – with a portion of the proceeds going to charity.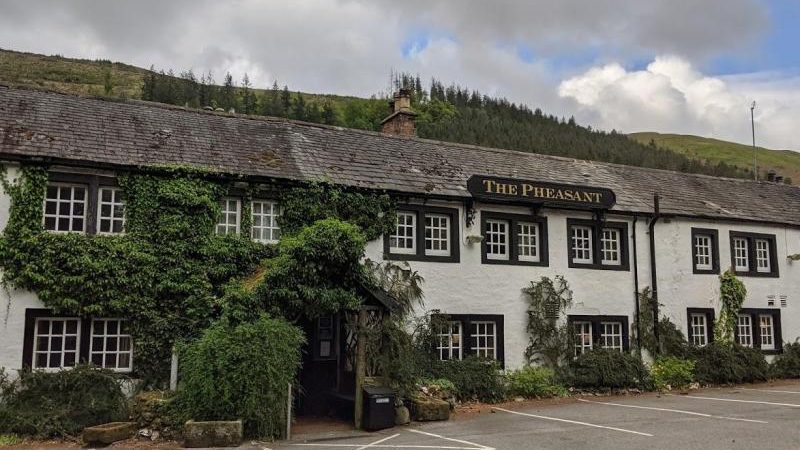 4. The Pheasant Inn, Bassenthwaite
You'd be barking mad not to stop in at the Pheasant Inn after a walk nearby.
With designated dog-friendly areas and complimentary treats to get tails wagging, there's a top-notch seasonal menu for two-legged punters too, including all the pub classics and dishes like Monkfish, King Prawn & Coconut Curry, which certainly got our taste buds twitching.
5. The Wasdale Head Inn, Wasdale
A popular starting point for a walk up Scafell Pike, the Wasdale Head Inn is renowned as a climbers' pub (it even boasts its own outdoor gear shop).
It's not just climbers though, intrepid canines are welcome too, with dog treats and towels for drying off muddy paws available for adventurous Alsatians and roving Retrievers alike.
6. The Mortal Man, Troutbeck
With delicious food, roaring fires and a beer garden view to die for, The Mortal Man is also a pet-friendly paradise – being home to numerous animals, including ducks, whose eggs are used on the seasonal menu.
All areas of the pub are dog-friendly, so you can have your faithful hound at your feet while you eat – just don't forget to chuck them the occasional tidbit.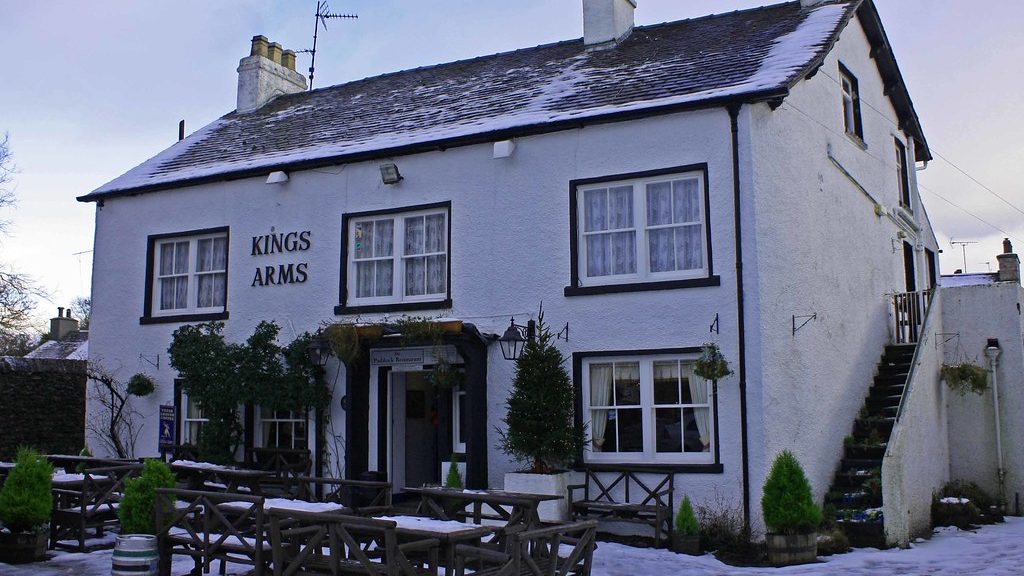 7. The Kings Arms, Cartmel
We don't need much of an excuse to visit the picturesque village of Cartmel – especially when a top-up of Sticky Toffee Pudding is required – but a stop at The Kings Arms is also essential if you're passing through with a hungry hound in need of refreshment.
Serving up complimentary biscuits and bowls of water to furry visitors, it pours a mean pint for their owners too.
8. The Hare and Hounds, Levens
Muddy boots and muddy paws will get a warm welcome at The Hare and Hounds, which describes itself as a 'proper Lakeland pub'.
Located in the beautiful Lyth Valley, this 16th-century coaching inn is the ideal spot for you and your four-legged friend to quench your thirst and enjoy a relaxed meal from the drool-worthy menu, which includes hand-rolled pizzas, Thai-style grilled chicken, and a fish board.
9. The Wateredge Inn, Ambleside
As its name suggests, The Wateredge Inn enjoys an enviable position on the banks of Windermere.
Dogs can hang out at the bar inside or out on the terrace, and the one-acre garden is full of interesting sniffs and sights.
And you can enjoy a tasty meal from the seasonal menu, which has all the dishes you'd expect, as well as some you might not. We like the sound of the Thai Mussel Broth.
10. The Coniston Inn, Coniston
Pouring perfect pints for punters for over a hundred years, The Coniston Inn will also keep your pooches pampered too, with complimentary dog treats and water bowls available – and friendly staff to make a fuss of them and get tails wagging.
The seasonal menu will keep humans happy too, with its tasty selection of pub classics – just the ticket after day out walking or spending time on the lake.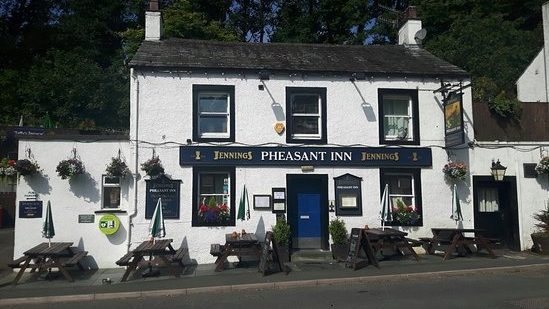 11. The Pheasant Inn, Keswick
There's no doubting who's in charge at The Pheasant Inn – Taffy has his name above the bar and an outside beer terrace called 'Taffy's Terrace'. Luckily, Taffy's quite fond of two-legged types too.
Come and enjoy the traditional pub grub and sink a pint or two of the local Jennings ale. Doggy snacks are also available – just make a small donation to Keswick Mountain Rescue.
12. The Wool Pack Inn, Eskdale
Popular with walkers and their companionable canines, The Wool Pack Inn is beautifully located at the top of the Eskdale Valley and the foot of Hardknott Pass.
Serving pizzas from their woodfired oven, as well as everything from Cumbrian Tatie Pot to Vegan Massaman Curry, and a selection of great ales, this historic inn in a lesser-visited part of the Lakes is well worth the effort it takes to get there.
Where to stay with your pet
Being dog owners ourselves, we know how important it is for the whole family to be made welcome on their travels – and that includes the hairy members.
We have a selection of dog-friendly cottages all over the Lake District that will make the ideal retreat for you and your pets.
Discover more of the Lake District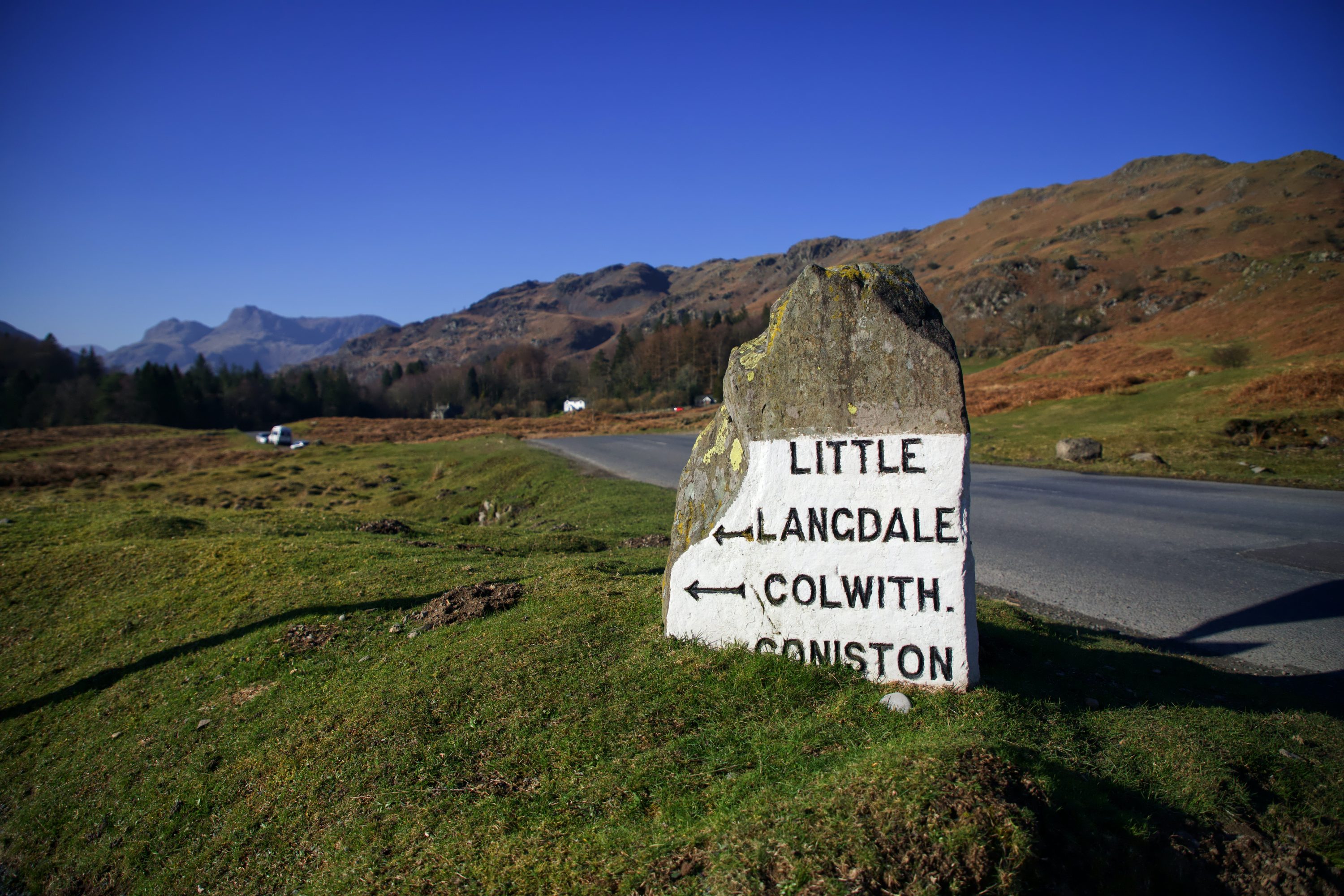 The Hidden treasures in and around Coniston and Langdale. Quieter Places to Visit Near Coniston & Langdale.