Star Gaze into
The Lake District's Dark Skies
Our guide to the best places to star gaze in the Lake District
The BEST places to star gaze in the Lake District
Of course, the Lake District landscape looks spectacular in the daylight: with rugged mountains to climb, crystalline lakes to swim in and sail on, rolling countryside to walk and cycle in, and wonderful woodland to explore and get back to nature in. But, when darkness falls, it's time to look up at the stars.
Cumbria is blessed with some of the darkest skies in the UK, which makes it a haven for stargazers. And it's not just nebular nabbers, constellation collectors, and shooting star spotters who benefit from our county's awe-inspiring night sky vistas – wildlife does too. Particularly nocturnal animals, who rely on the darkness to venture out at night to eat and mate.
If you fancy getting away from the bright lights of the big city and embracing your dark side, we've compiled a list of some of the best places in the Lakes to enjoy the sky at night – and, if you need somewhere to stay while you're here, we have the perfect retreat for you to park your binoculars and telescope in too.
Now, wrap up warm, fill a flask, and get out there to enjoy those starry, starry nights.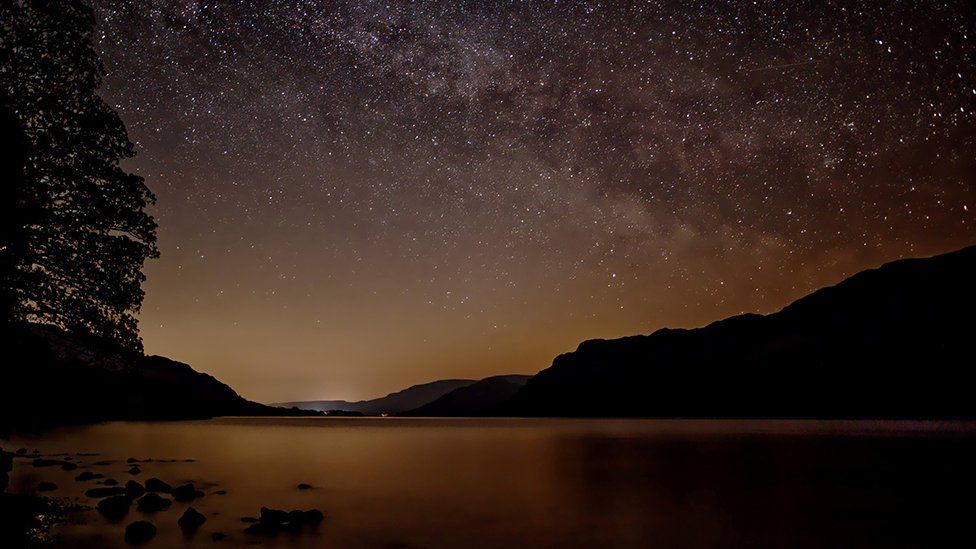 Remote, mountainous and with minimal light pollution, Ennerdale Water is the ideal stargazing destination.
As the remotest lake in the least populated valley in the Lake District and with no public road alongside it, it's the perfect place to unfold your camping chair and take in the stellar opportunities.
East of Ennerdale, you'll find one of the two accredited Dark Sky Discovery sites in the Lake District – Low Gillerthwaite Field Centre. They run occasional stargazing events to help people engage with the night sky.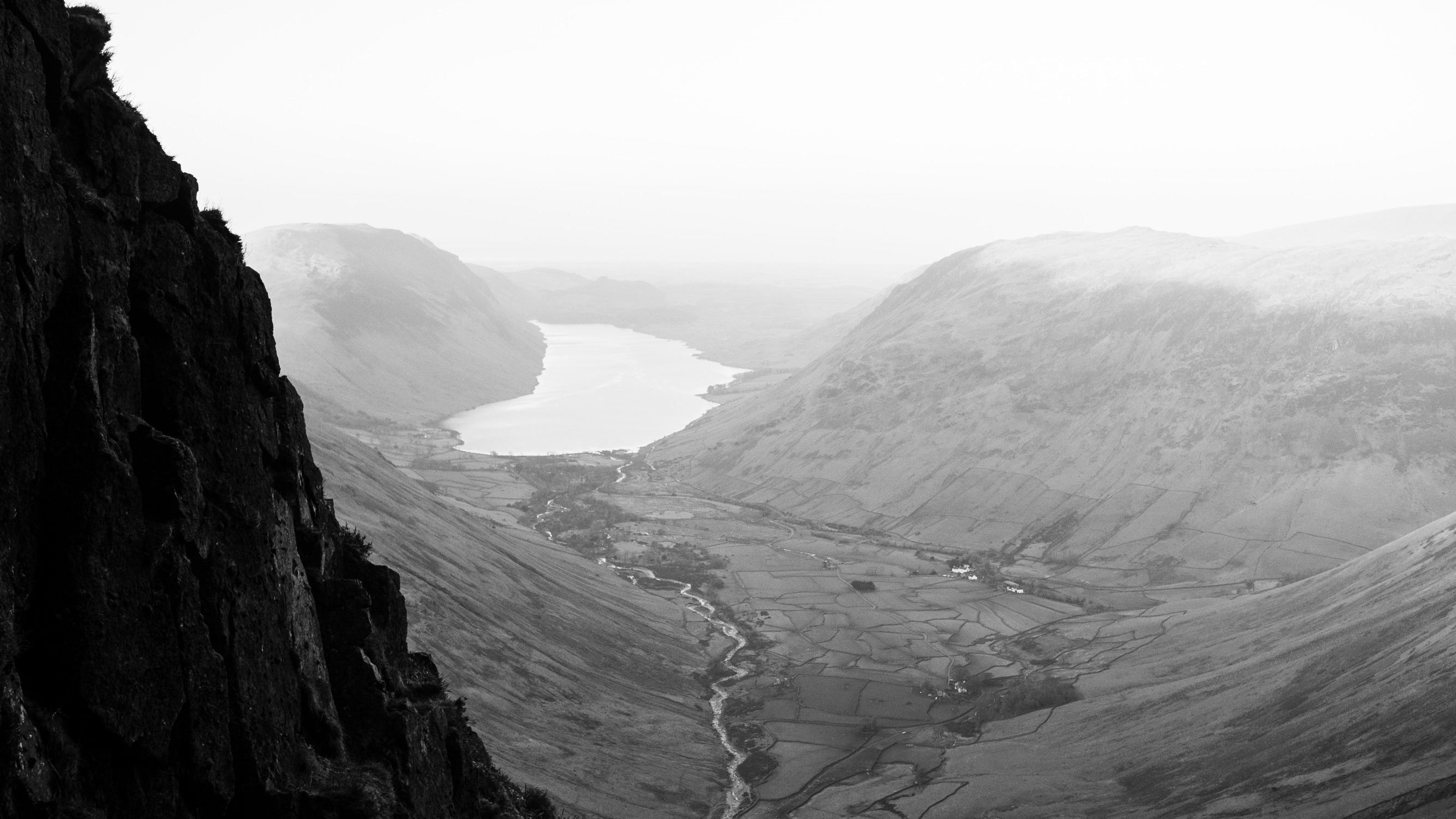 Home to England's deepest lake (Wastwater), tallest mountain (Scafell Pike), and smallest parish church (St Olaf's), the small rural valley of Wasdale Head is also one of the best places in the Lake District to star spot – and you don't even have to leave the car park to view the twinkly night sky.
Wasdale Head is a good option if you don't know the area and don't want to venture too far into the darkness. There's even a pub nearby – the Wasdale Head Inn – if you need to warm up afterwards.
In a remote location away from light pollution, Blea Tarn in the Langdale Valley is an excellent stop for a spot of stargazing.
You can set up your telescope in the tree-surrounded car park, but even better, a short stroll will take you away from the trees and into wide open space by the tarn with the surrounding Langdale Pikes ensuring even more light is blocked out to let the stars shine bright.
The other accredited Dark Sky Discovery Site in Cumbria, Allan Bank was also once home to William Wordsworth.
With no street lights or buildings around it and only a short walk from the centre of Grasmere – ideal if you're staying nearby, Allan Bank's location on a hillside surrounded by woods is the perfect spot for astral treats.
The only downside is you can only access the site at night during organised events – luckily, though, they take place throughout the year and are often timed to coincide with the night sky putting on a bit of a light show.
It gets dark at night in the forest, very dark – which makes Whinlatter, England's only true mountain forest, the ideal choice for some celestial shenanigans.
And if you visit during the new moon, you may even be able to see the Milk Way in the heavens above.
The Forestry Commission, who look after Whinlatter, also run lots of events in the winter months as part of the annual Cumbria Dark Skies Festival, which attracts thousands of astronomy aficionados every year.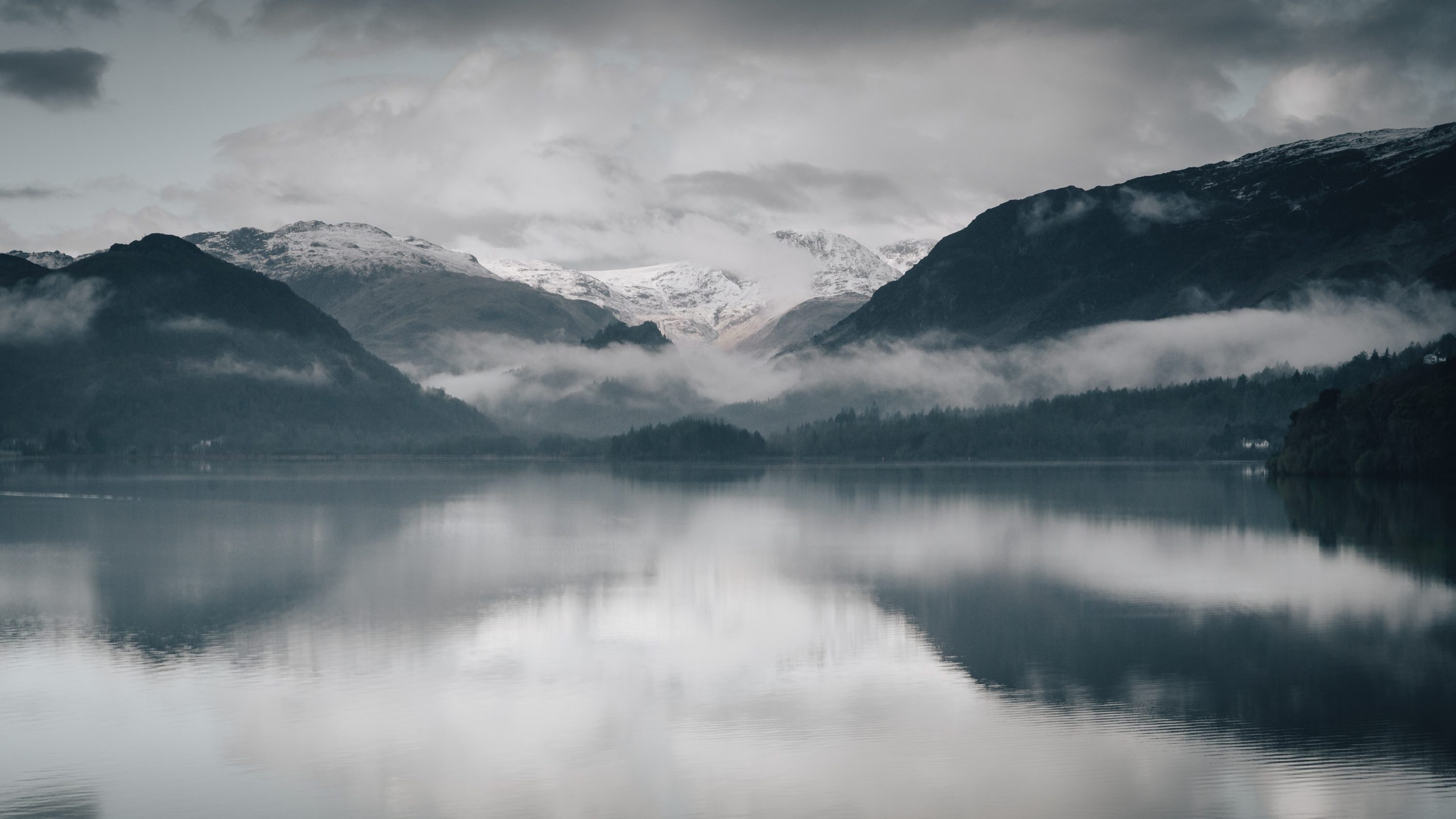 As darkness falls, take a short, easy walk from Keswick along a woodland path to the scenic Friar's Crag on the banks of Derwentwater.
Listen out for the movements of the creatures who also come out at night as you make your way through the trees.
When you get to Friar's Crag – hopefully it's a clear night and the only showers you see are meteor showers – look up and see the stunning starlit sky above the silhouetted mountain peaks. Look down, and the twinkly panorama is reflected in the still water of the lake. It's magical.
Top tips for successful stargazing
Our top 5 tips!
The best time to stargaze in the Lake District is in late autumn and winter – so make sure you're always wrapped up warm and take something to lie back and relax on when you're looking up – a cushion and a blanket is ideal. Coffee and snacks are a good idea too!
Choose a clear night – when the moon isn't full – to see the night sky in all its celestial glory.
Take a head torch – you'll be walking around in the dark and there will be trip hazards, so seeing where you're going will make sure you see the right kind of stars.
Get yourself some half-decent binoculars or a telescope for those cosmic close-ups
Allow time for your eyes to get used to the dark before you start star gazing – using a red torch (you can just cover a normal torch with a homemade red filter) will help your eyes stay adjusted.
If you want to know your Orion from your Ursa Major, you can download a constellation naming app to your phone – just make sure you spend more time gazing up in wonder at the sky than at your phone's screen.
What are the Aims of the Dark Skies Cumbria Project?
Some of The Darkest Skies in The UK
Cumbria is truly blessed with some of the darkest skies in the UK, making it one of the rare spots where you can still gaze in awe at the magnificent Milky Way.
These dark skies not only treat us to the breathtaking beauty of the stars but also play a vital role in supporting the well-being of our nocturnal wildlife.
However, it's disheartening to see that light pollution in Cumbria is on the rise each year. Not only do overly bright lights risk hiding our stunning night skies, but they also disrupt and disorient our nighttime animal friends, making it challenging for them to search for food or find a mate.
Let's work together to preserve this natural wonder and keep our skies dark and our wildlife thriving!
This isn't about getting rid of all lighting, just bad wasteful lights
Good lighting can serve a security and safety purpose and make people feel safer out at night.
Celebrate and raise awareness of the importance of Dark Skies and inspire individuals communities, businesses and organisations to reduce their own lighting footprint;
Prevent more light pollution from insensitive new development and infrastructure;
Reduce existing light pollution levels in target locations and pilot communities;
Support and promote Dark Sky Reserves across Cumbria; and
Work with other Dark Sky Parks, Reserves and other dark sky places across the country to secure effective legislation and guidance to reduce/prevent light pollution.
Discover more of the Lake District's Quiet Places
Venture off the beaten path and relish the many advantages of exploring its quieter, more secluded areas. Your journey will be filled with tranquillity and the chance to create unforgettable memories.
Discover the authentic charm of less-visited villages and trails, providing a true sense of the region's culture and history.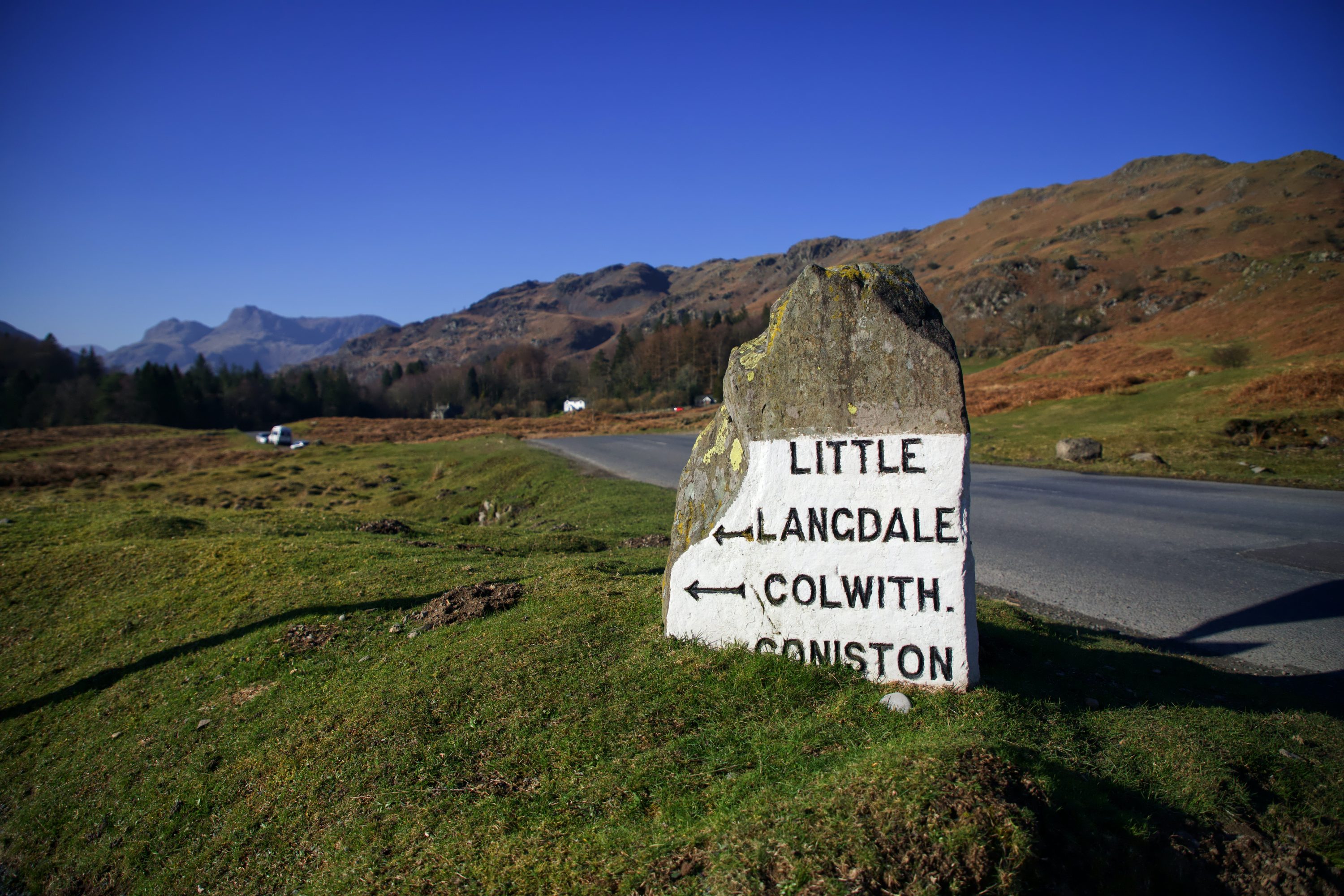 The Hidden treasures in and around Coniston and Langdale. Quieter Places to Visit Near Coniston & Langdale.
Get away from the bright lights to see the bright stars
If we've inspired you to undertake some night-time adventures and marvel at our night skies, we think you'll be equally star-struck by some of our more remote holiday cottages.
We'd love to welcome you – day or night – so get in touch if you need any help choosing where to stay.
And! If you'd like a few tips on getting the most from the night sky during your stay, Dark Skies Cumbria has made a handy guide you can down load here.